SIEMonster. Serious cybersecurity
in a constantly changing world.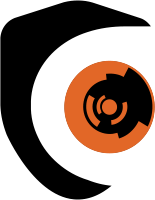 "SIEMonster is an infinitely scalable SIEM solution that expands automatically as  our customers grow."
Chris Rock, SIEMonster CISO
Brand history
SIEMonster launched in 2015 when a seasoned team of hackers spotted a gap in the SIEM market. With more than 20 years' experience in penetration testing and whitehat hacking into companies around the world, founders Chris and Dez Rock and their team set out to build their own SIEM solution. "SIEMonster is an infinitely scalable SIEM solution that expands automatically as our customers grow," explains CISO Chris Rock. "SIEMonster's affordability lies in the fact it doesn't charge by Events Per Second (EPS), or penalize customers who want to monitor all their network devices. SIEMonster provides our customers with automated tasks and data enrichment, reducing the need to hire additional expert security consultants which are hard to find. SIEMonster offers a white label solution for partners that automatically scales with their customers' growth."
SIEMonster is the realization of the vision of Chris and Lead Solutions Designer Jim Bycroft – to build customizable, scalable, and constantly evolving SIEM solutions, for the most secure future possible. "We've only just begun to grow," says CEO Dez Rock. "Everything we're doing now is forward thinking and constantly evolving. As we grow and expand, our technology will be at the forefront of everything we do. We intend to continually gain stronger market share and become the leaders in the market." Today, SIEMonster offers the best modern security tool for any company that wants to manage the vast array of potential threats and risks to their organization. By fortifying their solutions with Red Team expertise, SIEMonster has built the kind of Blue Team defense the cybersecurity industry has been waiting for.