BlueScope is a global leader in the steel industry and is the third largest steel manufacturer globally. With over 14,000 employees in over 100 facilities around the world, BlueScope continues to grow and currently has offices in 18 countries.

Such a complex and large-scale cyber security challenge required an all-inclusive and flexible Security Information and Event Management (SIEM) solution. Unsatisfied with the price and scalability of the options available on the market at the time, BlueScope's Group Manager for Information Services and Cyber Security, David Johnston, approached Chris Rock, Co-founder and CISO of SIEMonster, to find an alternative.
Outcomes
Superior efficiency of data filtration, and availability in real time.
Open-source design ensured easy integration to a diverse range of systems.
Advanced monitoring capabilities for standard and industry specific control systems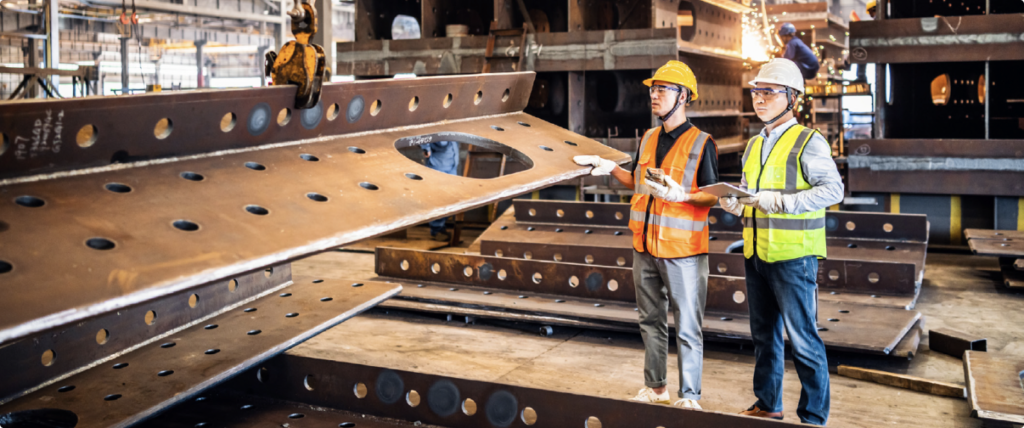 The Challenge
Mr Johnston of BlueScope had long wanted to build a centralized Security Operations Centre (SOC) but was disappointed by the commercial security-intelligence options, describing them as "expensive and over-prescriptive". Mr Johnston shared his thoughts with the small team of professional hackers that were charged with BlueScope's regular pen testing exercises. Amongst that team of hackers were the co-founders of SIEMonster, and the novel concept of an affordable and infinitely scalable SIEM solution was born.
The team of the newly founded SIEMonster then worked closely with the security team
of BlueScope for two years to build them an affordable, scalable SIEM solution that could monitor servers, routers and firewalls, as well as complex SCADA systems, like blast
furnaces and automated heavy equipment. Mr Johnston explained that BlueScope
needed continuous monitoring and alerting capabilities but couldn't justify the cost of
the solutions at the time. He admitted that BlueScope had had a "pretty tough few
years and were quite challenged in terms of cost. Looking at the marketplace, software
costs are in the hundreds of thousands." He also expressed frustration at the installation
time and costs: "By the time you get a project team in to do the integration, it's usually $1 million plus."
In an attempt to curb unnecessary costs, SIEMonster CISO Chris Rock turned to open-source options including the Elastic stack, Kafka, Wazuh and other open-source projects. These combined tools provided the security team with real-time visibility of BlueScope's entire network and allowed administrators to set thresholds and alerts/flags for specific actions. The trial was successful, and the solution continued to evolve. "It was beyond our expectations in terms of just how well and how smoothly the trial went," Johnston says.
The Solution
The solution put forward by the team that now forms SIEMonster was first implemented in April of 2015, and continues to this day. BlueScope transitioned to SIEMonster and was grateful for the continued incident visibility and protection it afforded. "Given the changing world and the way the threat landscape looks, it's always been important to have that real-time view of what's going on."
BlueScope's SOC was processing over 350,000 Events Per Second (EPS) using
SIEMonster's solution, from across their worldwide network. Mr Rock explains that "data was filtered and made available to the users in real time, with around 10TB of processed data expected to be produced and archived every month." SIEMonster's production environment is built on Kubernetes and leverages Amazon Web Services' Elastic Cloud 2 (EC2) and Simple Storage Service (S3) to scale its virtual-server and data-storage infrastructures with demand. The solution was initially designed to store around 12 months' data onsite, with an additional 12 months' data archived and a further 12 months' data potentially being offloaded to Amazon's Glacier at-rest storage service for
later recall as needed.
SIEMonster's solution also provided a historical data set that could be viewed alongside current activities to foster invaluable correlation for reporting on organizational performance. Due to the open-source design of the solution, the team were able to integrate a diverse range of systems with ease. This was imperative due to BlueScope's heavily industrialized production environment.
With SIEMonster's unique design, the SOC were able to monitor much more than just
standard systems such as payroll systems or networked devices; They were able to
oversee industry specific control systems that BlueScope uses, such as systems attached to steel furnaces and paint guns. SIEMonster's affordability, scalability, and easy visualization made for the perfect solution to BlueScope's unique security problem.
About SIEMonster
With more than 30 years' experience in penetration testing and whitehat hacking, SIEMonster's founders are more equipped than most to have developed an affordable, customizable and infinitely scalable SIEM solution. Put simply, SIEMonster is Blue Team security built by Red Team professionals - making it the most proactive defense on the market. SIEMonster creates constantly evolving SIEM solutions, for the most secure future possible.
READ MORE